If you've been searching for a walk in chiropractor that's been a valued member of the community for many years, you've come to the right place. Ridge Health Center is a place of healing where we follow the spirit of our slogan, "Living life without limits!"
Conditions We Treat
This list is by no means comprehensive and is meant to illustrate the wide range of chiropractic options our professional team now offers. If you do not see your particular condition listed here, please contact our office to learn what kind of treatment modalities we may be able to offer you.
Ridge Health Center, Your Preferred Wellness Chiropractor
As a respected chiropractic practice with an excellent reputation in the community, we are your one-stop shop for all your pain needs, in a well-equipped, state-of-the-art facility.
The staff at Ridge Health Center adopts a very personal approach to each patient we treat. We take care of all types of pain, injuries and headaches.
If you have issues with weight control, we will be happy to develop a customized weight management plan made just for you, and then we will follow up to make sure you are achieving your weight loss goals.
Your search for a local chiropractor near you is over and we are standing by to set an appointment for you at your earliest convenience. If you have an immediate need, please know that walk-in visits are also accepted. Afterward, you can count on feeling great, just as so many other patients do after meeting with us.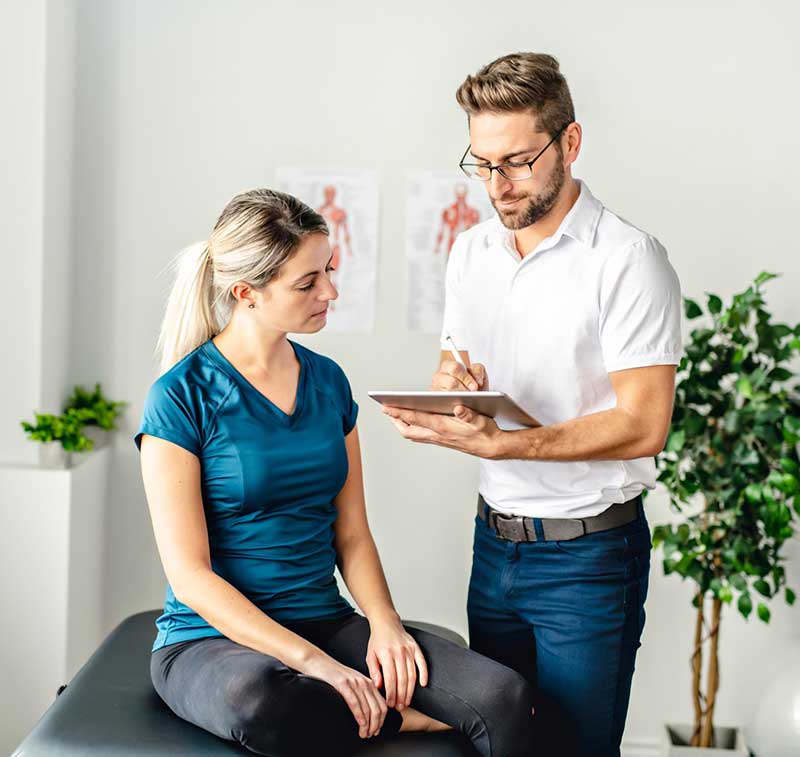 Our Qualified Professionals Can Help
In recognition of our professional obligations, we are proud to be members of the American Chiropractic Association as well as the International Chiropractors Association
Ready to See Your Chiropractor in Oak Lawn, IL?
If you are suffering from discomfort or pain and need chiropractic care, there is no time like the present to come in for analysis and treatment. We are a local chiropractor that residents of Oak Lawn, IL have been relying on for treatment for more than 20 years. This is one reason why we have so many satisfied patients and referrals.
To learn more about our range of chiropractic services or to make an appointment, please click here or call us today.
Testimonials
" I lost 12 Pounds and 9 inches in my waist. I have been doing the program for about 3 months. I am sleeping a whole lot better than I've ever slept and I just feel awesome. I recommend this program to anyone."
"This is probably one of the best things that have eber happened to me. I was kind of skeptical in the beginning but then I started losing weight. I started at 224 pounds and am down to 196 pounds. I feel better than I've felt in years. The program works. "
"I gain movement on my arms. Pain on shoulders improved some. 30% improvement overall."
"I've lost 27 pounds so far on this regimen. My blood pressure has lowered 20 points. My cholesterol is down. I used to have liver spots on my hands and now they are all gone. I am happy coming into the program. "